Learning from Life's Challenges
| Worthing
Life is becoming increasingly busy with so many demands put upon us. This can be a challenge in itself. What can we do to manage this more effectively?
Speaker: Natalie Steele
With a life long interest in spirituality, Natalie embraced meditation nearly 30 years ago. Her varied career in television, banking and social services offered great opportunities to apply practically what she was learning.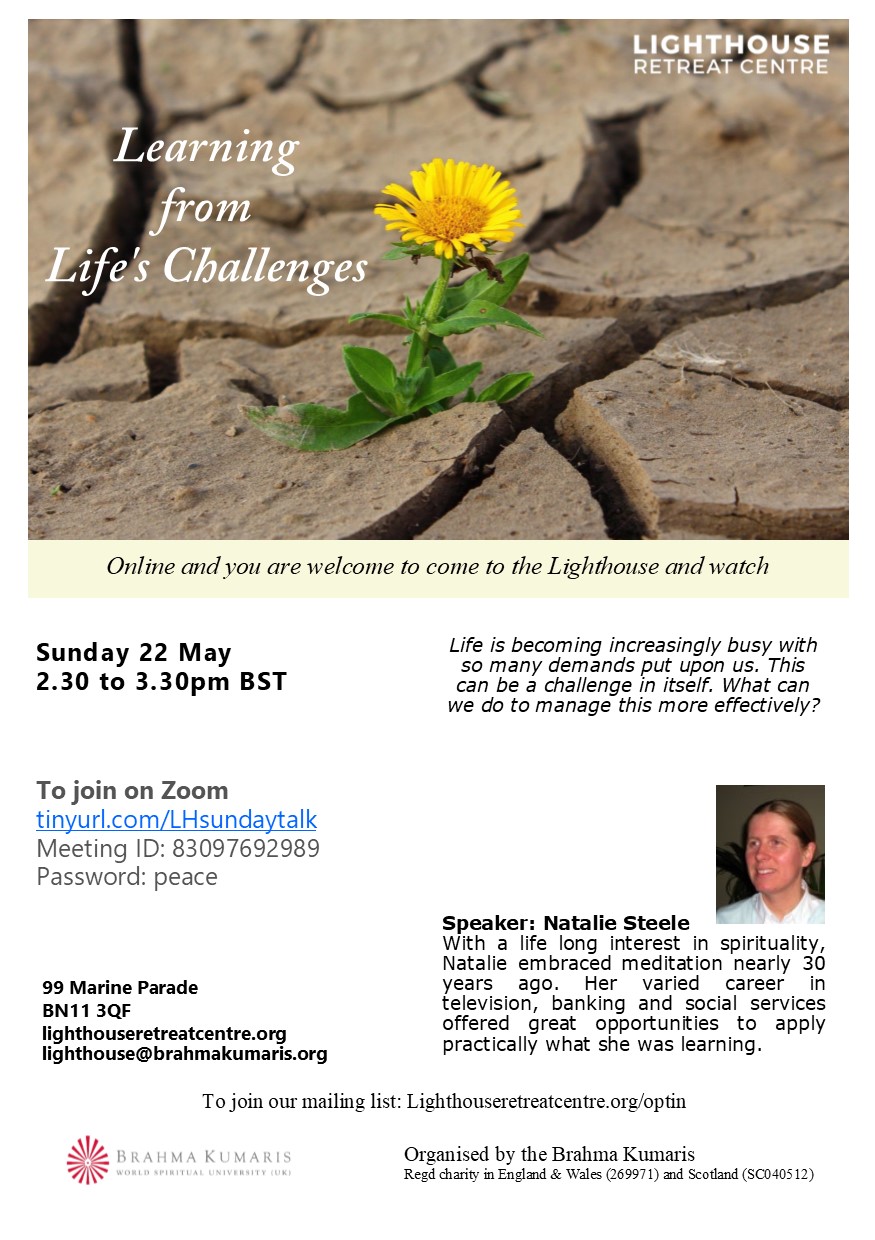 Click here to join webcast