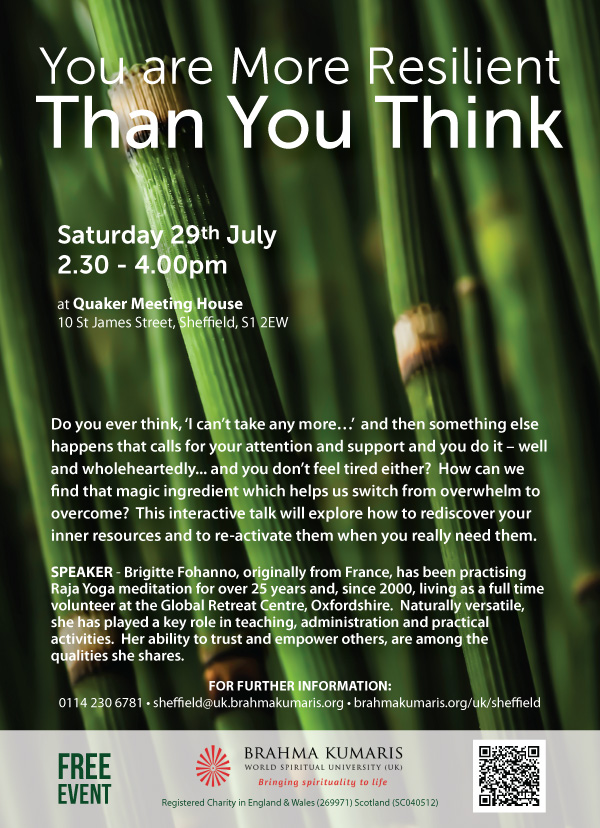 Do you ever think 'I can't take any more...' and then something else happens that calls for your attention and support and you do it - well and wholeheartedly... and you don't feel tired either? How can we find that magic ingredient which helps us switch from overwhelm to overcome? This interactive talk will explore how to rediscover your inner resources and to re-activate them when you really need them.
Speaker: Brigitte Fohanno - originally from France, has been practising Raja Yoga meditation for over 25 years and, since 2000 living as a full time volunteer at Global Retreat Centre, Oxfordshire. Naturally versatile, she plays a key role in teaching, administration and practical activities. Her ability to trust and empower others are amongst the qualities she shares.
A selection of books and CDs will be available for purchase at this event. Cash or cheque payments only.
The Brahma Kumaris offer all their activities free of charge. Voluntary contributions are gratefully accepted.