Global Co-operation House
65-69 Pound Lane, Willesden Green
United Kingdom
In today's world of fake news and fear, how do we build relationships of trust? Is there an inner compass that guides us and how do we work with it? From where do we get the courage to keep listening?
This evening will be a conversation between two remarkable individuals, Professor Mike Hardy and Sister Jayanti, who have learned to listen to their own inner voice and embrace a wider perspective. This has led them to build bridges of trust between communities all over the world.
The event will be introduced by Dr Sarah Eagger, who creates spaces for self-trust and self-compassion in her work.
Speakers:

Prof Mike Hardy
is the Executive Director of the Centre for Trust, Peace and Social Relations at Coventry University. This follows a lifetime of work with communities in conflict. Mike led the British Council's global programme in intercultural dialogue and increasing its emphasis on working with difference and with inter- and intra-community relations. He also led the innovative World Bank funded 'Support to Non-governmental Organisations in the Palestinian Territories' and the significant 'Safer Belfast Cohesion Mapping Project' which gave rise to the launch of a capacity enhancement programme on community-led Tension Monitoring in Belfast. In 2012 He was appointed as special adviser to the Government of Azerbaijan and led the
design of the 2013 World Forum held in Baku.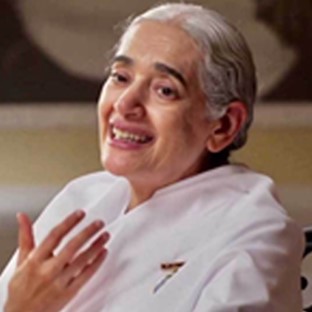 As European Director of BKWSU,
Sister Jayanti
has been a spiritual leader and teacher for 50 years and has dedicated her life to meditation, spiritual study, self-transformation and service to humanity. She is a pioneer advocate for the spiritual basis of caring for the earth and has been a main presenter at COP since 2009. As BKWSU's representative to the United Nations in Geneva since 1982, Sister Jayanti has led BKWSU participation in UN initiatives and championed the cooperative role of spiritual organizations in creating a just and peaceful world. She has brought spiritual principles to the discussion tables of politicians, economists, business leaders, scientists and nearly every stakeholder of our times.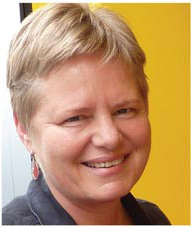 Dr Sarah Eagger
is a consultant psychiatrist and retired honorary senior clinical lecturer at the department of Psychological Medicine, Imperial College, London. She has an interest in a truly holistic approach to medicine, which includes meditation. Dr Eagger has spoken on spirituality in healthcare at numerous national and international conferences. She is past Chair and continues on the executive committee of the Spirituality Special Interest Group of the Royal College of Psychiatrists and past chair and trustee of the British Holistic Medical Association. She is Chair of the Janki Foundation, a UK based charity that promotes spirituality in healthcare.