-
Explore the power and influence of thought and the impact of positive attitudes.
Learn how to: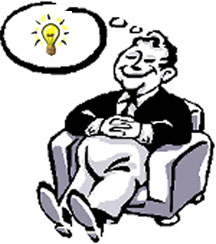 * become a master of your thoughts and feelings
* tap into the natural positivity of the mind
* finish energy-draining self-talk and language
* improve the quality of your relationships
* remain free from negative influence and pressure
4 sessions running consecutively on Thursdays over four weeks starting on 5 March and continuing on 12, 19 and 26 March.
Sessions run from 6.30pm - 8.00pm
There is no charge for this course. Voluntary contributions are welcomed.
For more information, email: This email address is being protected from spambots. You need JavaScript enabled to view it. or tel: 0131 229 7220 or 07584 297 689
Click here to see location of venue. Please ring 'Inner Space' buzzer.
Buses 2, 3, 33, 25, 4, 44 along Dalry Road (Co-op Food stop).
Buses 22 and 30 along West Approach Road ( Fountain Park stop)
To get maximum benefit from this course, it is recommended that you attend all 4 sessions.
Note: If you have mobility issues, please inform us in advance. Thank you