One of the biggest mistakes we can make is to look to others for what we feel we lack in ourselves and thereby base our relationships on only taking.
Until we learn to have the right relationship with our (true) self we will find it impossible to have really healthy and positive relationships.
Speaker: Isabelle Gauthier
With a friendly and insightful style, Isabelle is a sought after speaker and facilitator. Originally from Canada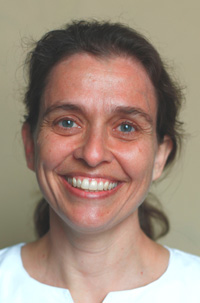 and currently based in Oxford, she has been teaching for the Brahma Kumaris over many years on subjects such as Women's empowerment, Raja Yoga meditation and making self progress through meditation accessible to all.
Isabelle is also involved in many projects including the global just-a-minute initiative.
FREE event ~ contributions welcomed
Buses 3, 33, 25, 4, 44 along Dalry Road (Co-op Food stop).
Buses 22 and 30 along West Approach Road (Fountain Park stop)
For further information, contact - T: 0131 229 7220, E: This email address is being protected from spambots. You need JavaScript enabled to view it.
Location of Venue