PLEASE NOTE - THIS EVENT IS ON FRIDAY 24 MAY AND NOT SATURDAY 25 MAY AS PREVIOUSLY ADVERTISED.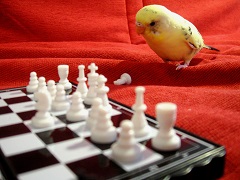 Life is a game of relationships: people come and go and each of us has our own individual part to play. To play the game as well as we can, and therefore to enjoy our lives to the full, we can develop skills and perspectives that maintain harmony whilst also remaining true to ourselves.
GUEST SPEAKER : Natalie Steele from Loughborough
Natalie has had a varied career in banking, television and social services working with people with learning disabilities. For the last seven years she has dedicated her time to co-ordinating activities for the Brahma Kumaris in Loughborough.