WORLD PEACE MEDITATION HOUR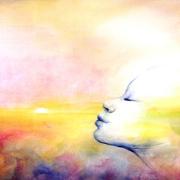 Our outer world is a reflection of what lies within our collective inner worlds. By directing our thoughts in specific, positive ways, we have the potential to guide the world towards becoming a more loving and peaceful place.
Whether or not you know how to meditate, you are invited to join at 6.15pm(for 6.30pm) and spend 60 minutes of your time radiating peace, love and care to our world. There will be music and commentaries to help guide your thoughts. Everyone is welcome, so bring your friends.
World Meditation Hour began in 1978 when people from all over the world were invited to collectively meditate for an hour for world peace. Over the years, this practice has become very popular and has spread to over 100 countries.
Location of Venue
FREE of charge - voluntary contributions are welcomed
Buses 3, 33, 25, 4, 44 along Dalry Road (Co-op Food stop).
Buses 22 and 30 along West Approach Road ( Fountain Park stop
Contact:
T: 0131 229 7220
E:
This email address is being protected from spambots. You need JavaScript enabled to view it.
Registered Charity in England & Wales (269971) and Scotland (SC040512)