-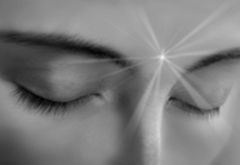 This course provides a practical understanding of the relationship between spirit and matter, as well as understanding the interplay between souls, God and the material world.
We will explore how to:
make time and space for meditation to establish a daily practice
harness your thoughts, emotions and responses
use your meditation skills in every day life
Each session includes:
know-how and philosophy behind meditation
Simple exercises, tips and techniques to enhance the skill of meditation
Guided meditation commentaries
This course runs once a week for three consecutive weeks, Monday mornings - 10th, 17th and 24th May, 10:30-12 noon.
Registration is required. After you have registered, you will be given an online Zoom link.
ALL SESSIONS FREE OF CHARGE