Global Co-operation House ,
65-69 Pound Lane, Willesden Green,
London
NW10 2HH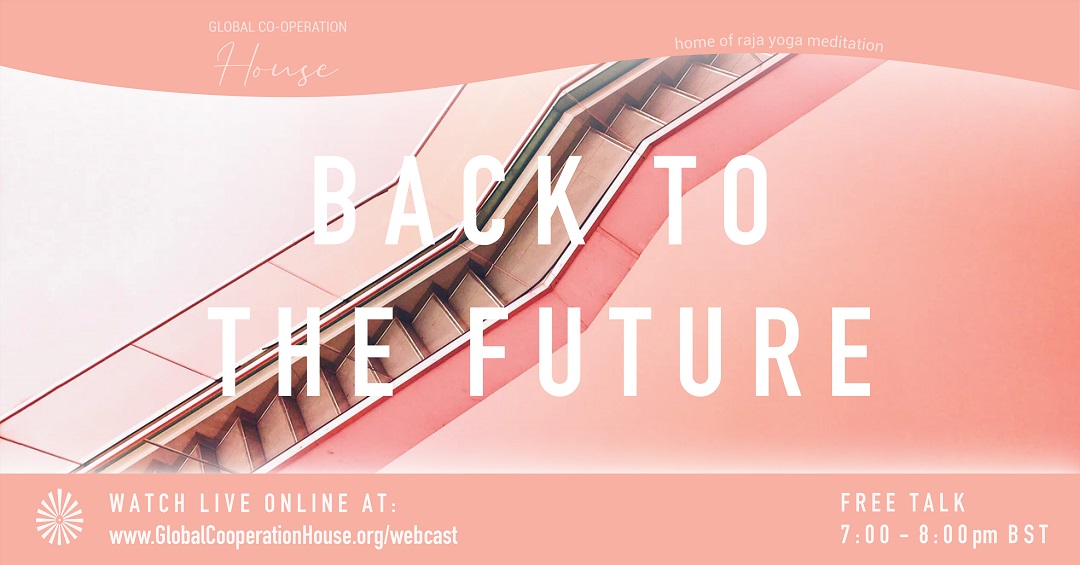 We will not cease from exploration and the end of all our exploring will be to arrive where we started and know the place for the first time. T.S.Eliot
In a world which is going through huge change, many of us are realising that we do not necessarily want to go back to how we were thinking before, what we were doing before and how we were doing it. Recent events have ignited external and internal storms which are forcing us to reassess our drive for materialism, our prejudices and our upside-down values. We are being offered an opportunity to reflect on how we live and to create a clearer understanding of who we are.
Speaker: Sarah Cavanagh has a background in education and psychology, working with children, young people and adults. She has been a student and teacher of Raja Yoga since 1994, coordinating events in Brighton, Inner Space Oxford, The Global Retreat Centre and, currently, Inner Space Newcastle. Sarah has travelled internationally, delivering workshops, seminars and courses on meditation and well-being. Sarah's experience in the field of teaching and learning has shown her that empowering individuals to reach their own potential is the greatest gift we can offer.
Date(s)
There are currently no planned dates.