Global Co-operation House ,
65-69 Pound Lane, Willesden Green,
London
NW10 2HH
'Purushottam Maas', an auspicious month in the Hindu calendar, occurs only in a leap year and it is said that in order to reap maximum benefit of this time, one usually fasts, performs charity, abstains from sinful actions and much more.

Join us for an intriguing talk with Sudesh Didi as she takes us through the importance and significance of this very special month.

Sudesh Didi, European Director of Brahma Kumaris, has the unique ability of crossing cultural differences, serving as a bridge between East and West. A practitioner and teacher of Raja Yoga Meditation since 1957, she has a deep understanding of scriptures, rituals and festivals. For over 60 years Sudesh Didi has been an outstanding lecturer, teacher and has travelled in over 90 countries addressing international conferences and co-ordinating workshops and seminars.

Talk will be in Hindi

Watch this live event on webcast at globalcooperationhouse.org/webcast
or
Join us on Zoom Meeting ID: 841 7000 9382 | Passcode: 812385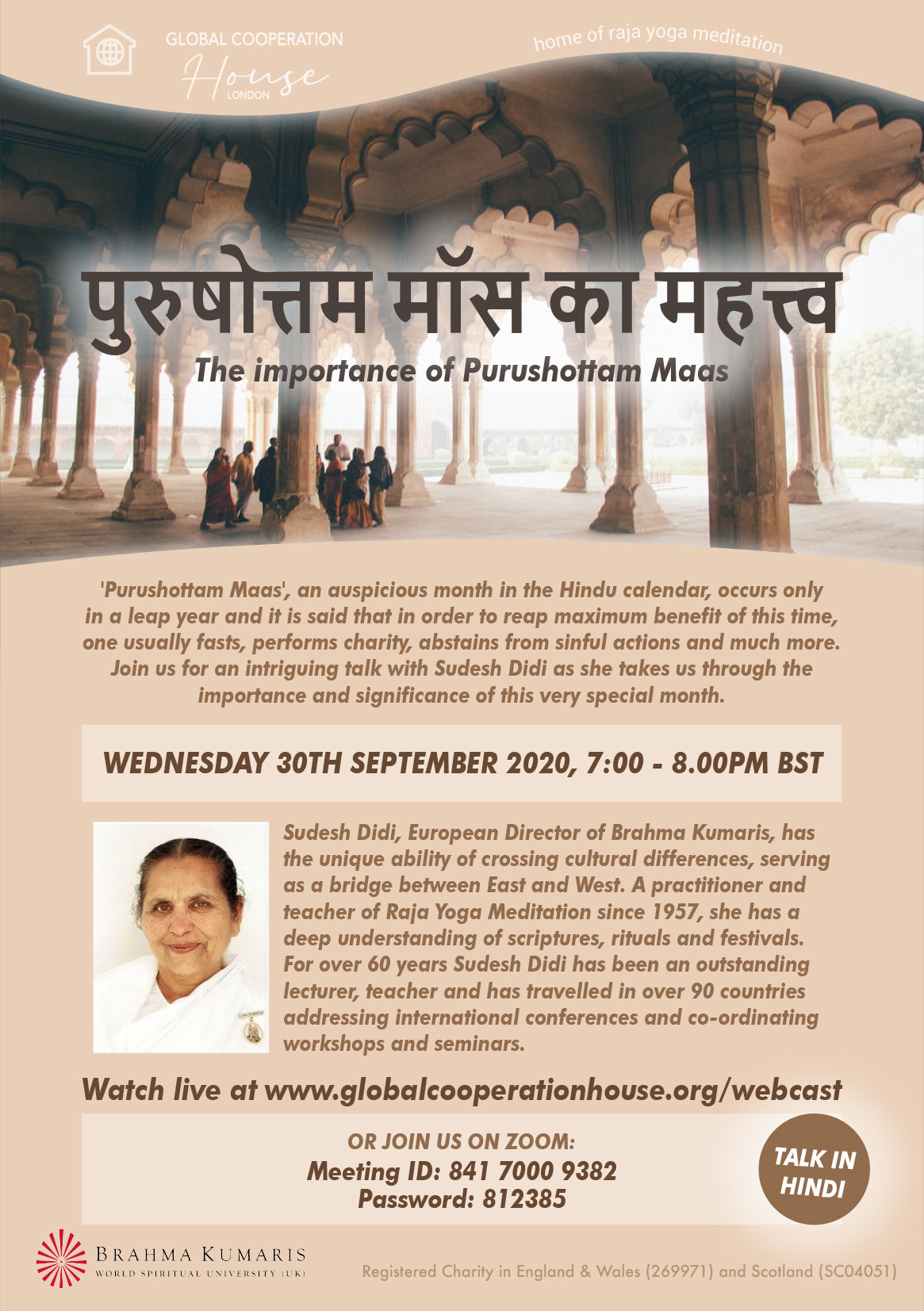 Date(s)
There are currently no planned dates.