Global Co-operation House ,
65-69 Pound Lane, Willesden Green,
London
NW10 2HH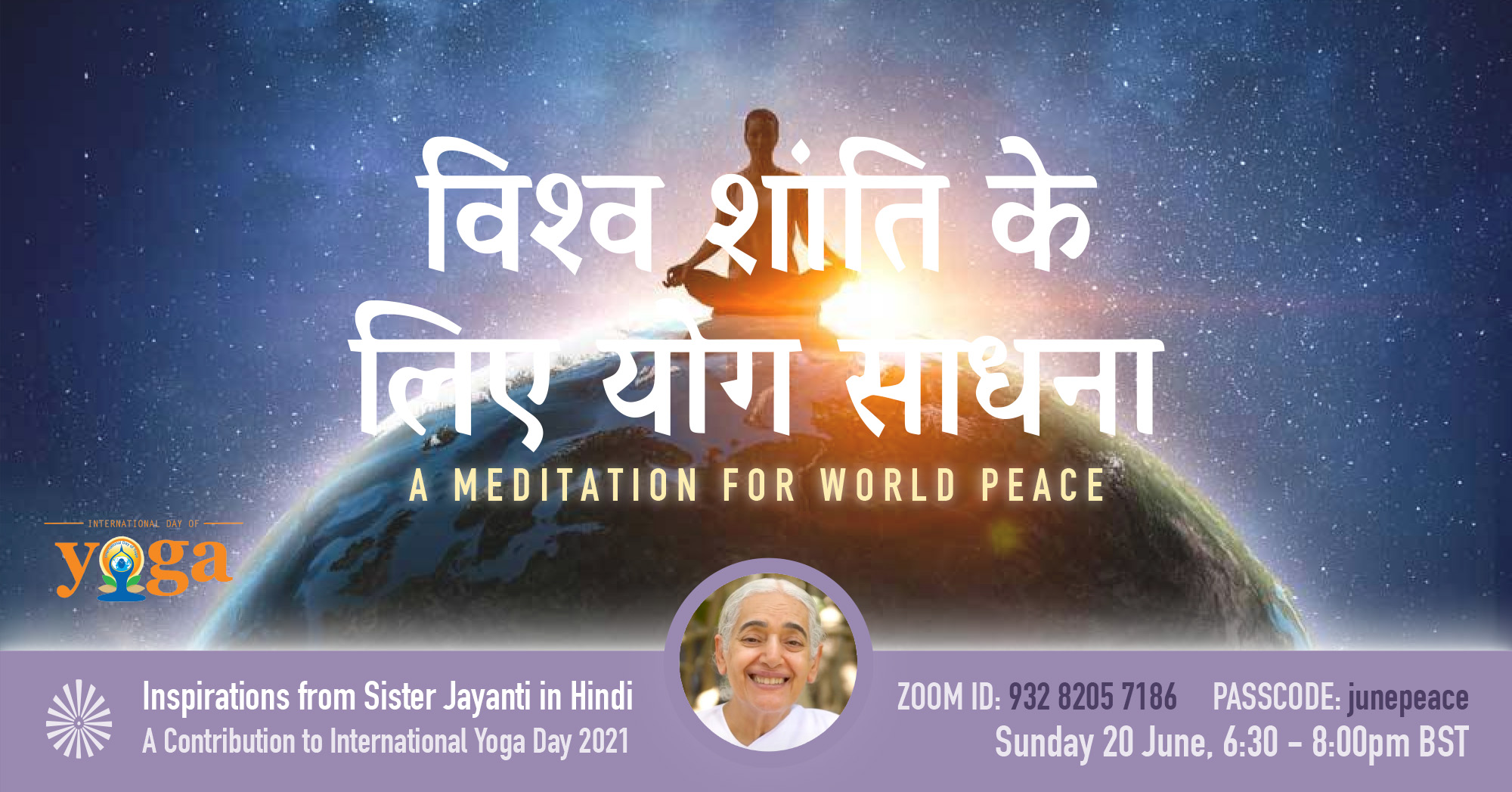 वसुधैव कुटुम्बकम्: कहा जाता है सारा विश्‍व ही कुटुंब है, तो आईये हम सभी मिलकर विश्‍व शांति के लिए 1 घंटा योग साधना करें। साथ ही साथ सिस्टर जयंती, यूरोपियन ब्रह्माकुमारीज़ निदेशक के प्रेरणादायी अनुभवों का आनन्द लें।
Join us for an evening of guided meditation commentaries in Hindi with visuals and devotional songs to give loving vibrations to our world family. Followed by inspirations from Sister Jayanti, European Director of Brahma Kumaris.
6.30pm to 8pm BST on the Third Sunday of every month
Join this event live on Zoom.
Meeting ID: 932 8205 7186
Passcode: junepeace
Date(s)
There are currently no planned dates.