The Stables, 1 Grove Hill Road,
Harrow HA1 3AA
020 8422 7365 / 0789 585 1354
,
Harrow
HA1 3AA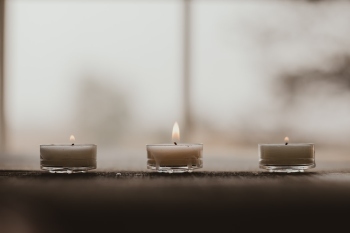 A smile, a small gift given with love or a warm summer's day; all these things can bring us a sense of peace and happiness.But is there another way?
Speaker: Sr Rose Goodenough
Rose Goodenough has been a teacher and practitioner of Raja Yoga meditation since the early 1980s. She coordinates the Inner Space Meditation Centre in Glasgow.
Date(s)
There are currently no planned dates.