.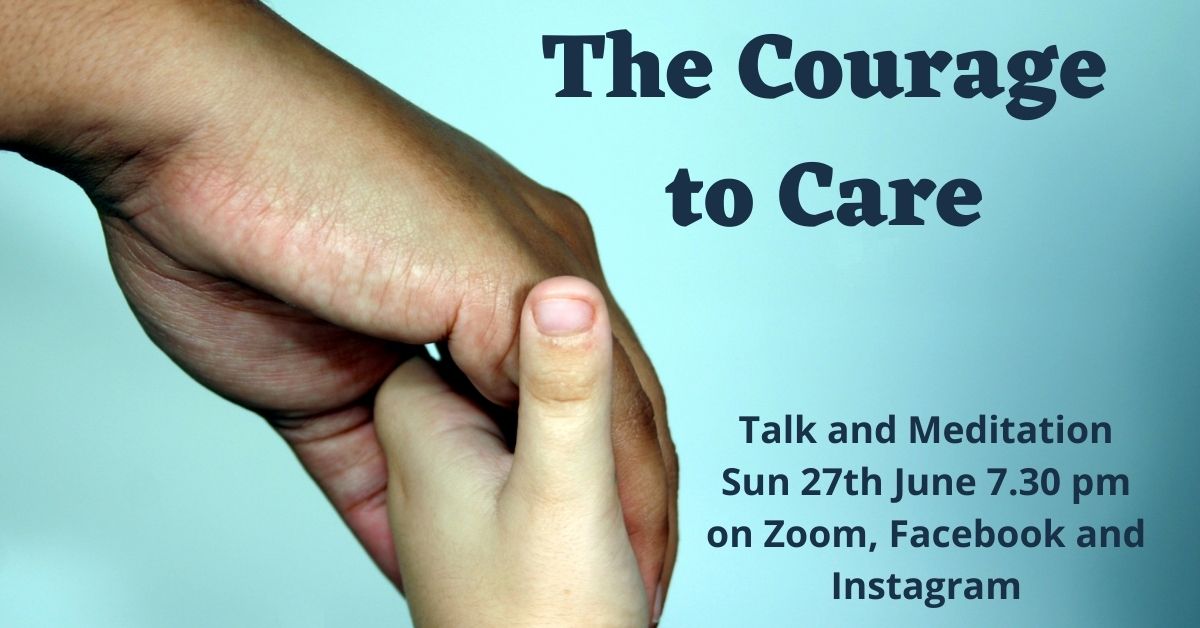 Caring is something we talk about a lot, but what does it really mean? We may see caring as passive but does it also require strength and courage to care? Caring is about finding our passion and purpose in life and having found it, going beyond the influences and expectations that others might have of me. Find out how to develop the self-belief and courage to care.
Speaker: Sarah Trueman is an experienced facilitator of personal development courses for the Brahma Kumaris. She has worked as a trainer and life coach and is based at Leeds BK administration centre.
Join us on Zoom, Facebook Live and Instagram:
Zoom : Registration essential to get your Zoom link. Click on the Zoom Registration link below and you will be asked to enter your name and email address.
https://us02web.zoom.us/meeting/register/tZ0kdOGrqT0jH9aOXI3TE4DACPK7e_yNR2ZP

You will then receive an email from zoom with the Zoom meeting link and password. (Check your spam file if you can't see the email in your inbox.) The link and password are valid for all our Sunday talks. So, if you have registered previously simply use the same link and password. NB (Once registered if you are not able to attend a talk there is no need to cancel. If you cancel your registration, Zoom will automatically cancel your registration to all the other talks.)
The talk will also be streamed live to Facebook on our Brahma Kumaris Leeds page to this link: https://www.facebook.com/BrahmaKumarisLeeds It will be uploaded as a video to this page within a couple of minutes of the talk finishing. All our past talks can be found here Sunday talk videos: https://www.facebook.com/watch/248800691918950/3011253865776872

It will also be streamed live on our Instagram account https://www.instagram.com/leeds.brahmakumaris