Global Co-operation House,
65-69 Pound Lane, Willesden Green,
United Kingdom
What we call disorder, upheaval or even chaos, are often simply events not turning out the way we expect or hope. And yet, few of us would prefer life to be completely predictable.
What kind of mind-set does it take to navigate the ups and downs of life with both inner stability and a sense of adventure.
Speaker: Priti Wasnik worked as a Unit Manager in an IT support company in India before becoming a full-time meditation teacher and later moving to London. She has been practising Raja Yoga for 20 years and loves the way this meditation has brought about changes, making her a stronger, more loving and focused person. Priti currently co-ordinates the activities of the Brahma Kumaris in South London.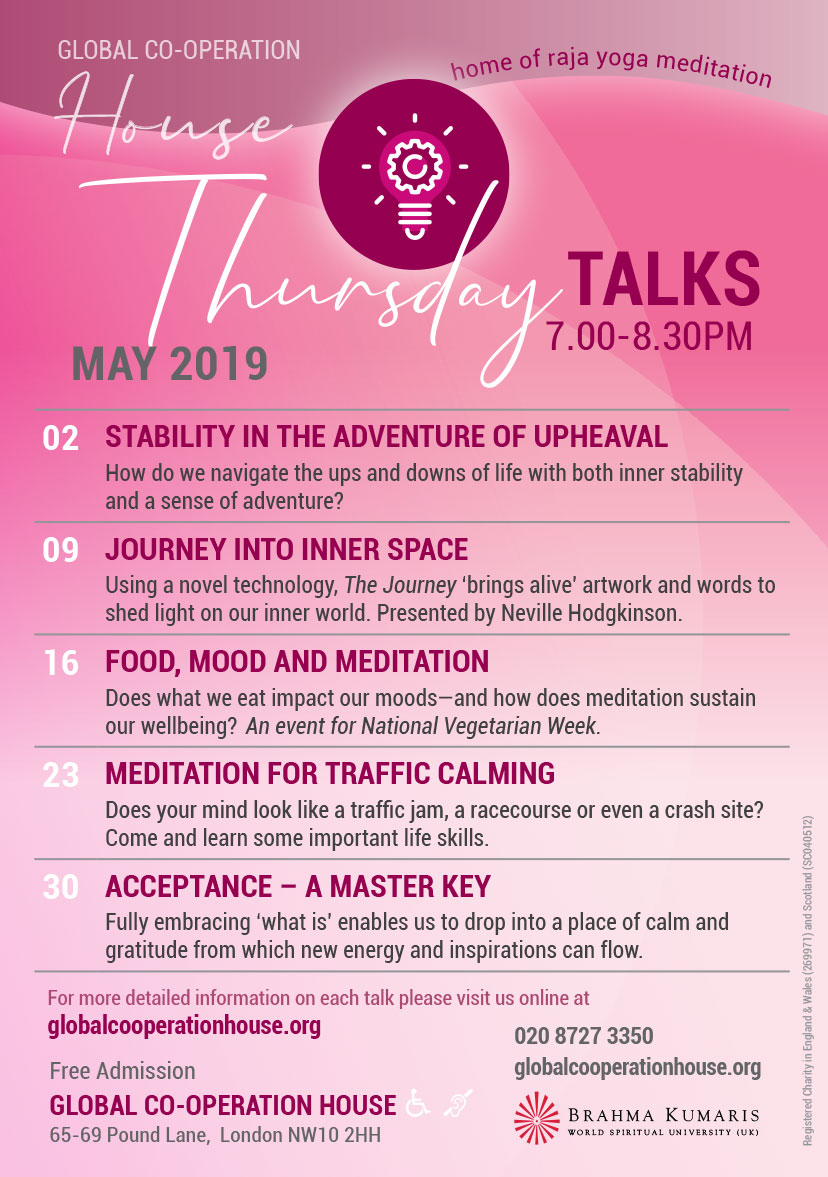 Date(s)
There are currently no planned dates.