Global Co-operation House ,
65-69 Pound Lane, Willesden Green,
London
NW10 2HH
Relationships can get tough or when things get tough, it's often our relationships that get put to the test. Relationships are essential to our happiness and wellbeing but realistically often do get messy and complicated and tend to trigger our insecurities and unresolved traumas.Leaving can seem the only way out but knowing that we take ourselves with us, what do we need in order to stay put, do the work and tackle the tough stuff more mindfully, meaningfully and effectively.
Speaker: Jasmine Carter
Jasmine Carter worked as an air hostess and then lived in the Far East for many years before embarking on a spiritual path of contemplation and meditation to understand the mysteries of the mind at first hand. She puts kindness and open hardheartedness at the forefront of her practice. Jasmine is based at the Brahma Kumaris Lighthouse Retreat Centre in Worthing, where she has been part of the co-ordinating team for fifteen years, playing an all-round part but with a specific focus on the organising of events.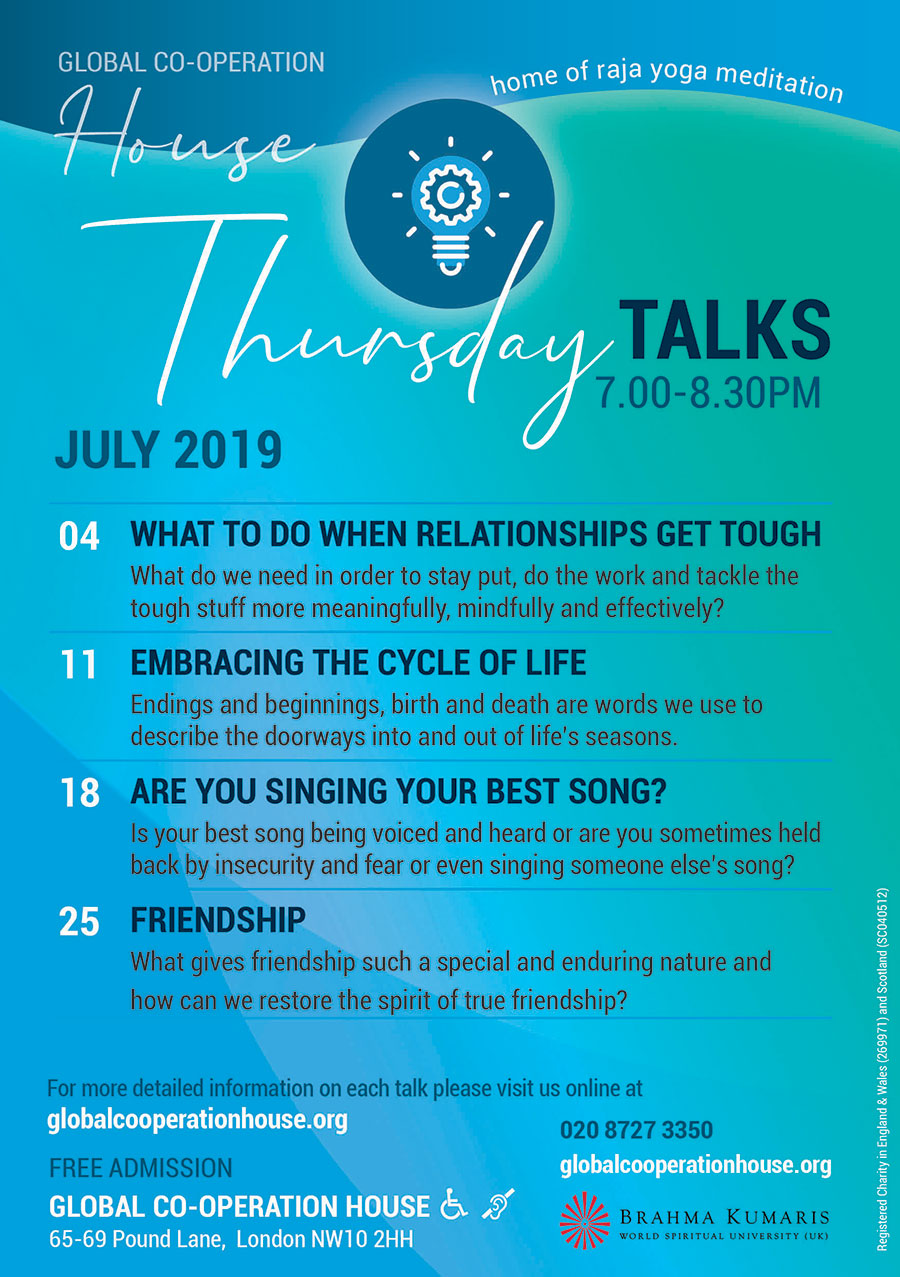 Date(s)
There are currently no planned dates.