Harold Road Center,
170 Harold Road, Upton Park, London, E13 0SE ,
United Kingdom
Everyone wants to be successful in one way or another. But have you thought about what 'success' means to you - not just how it would look but how it would feel? It has been said that 'Success is not the key to happiness. Happiness is the key to success' (BK Shivani).
Join Rachel to explore how we can create a successful life for ourselves.
Rachel has been practising Raja Yoga meditation for 14 years and is amazed by the changes it has brought about in her life, now more peaceful and purposeful - and infinitely more enjoyable. A former PR and arts management consultant, she worked for several years for Cambridge University, was a full time carer for a while and is now based at Brahma Kumaris' national co-ordinating office, Global Co-operation House.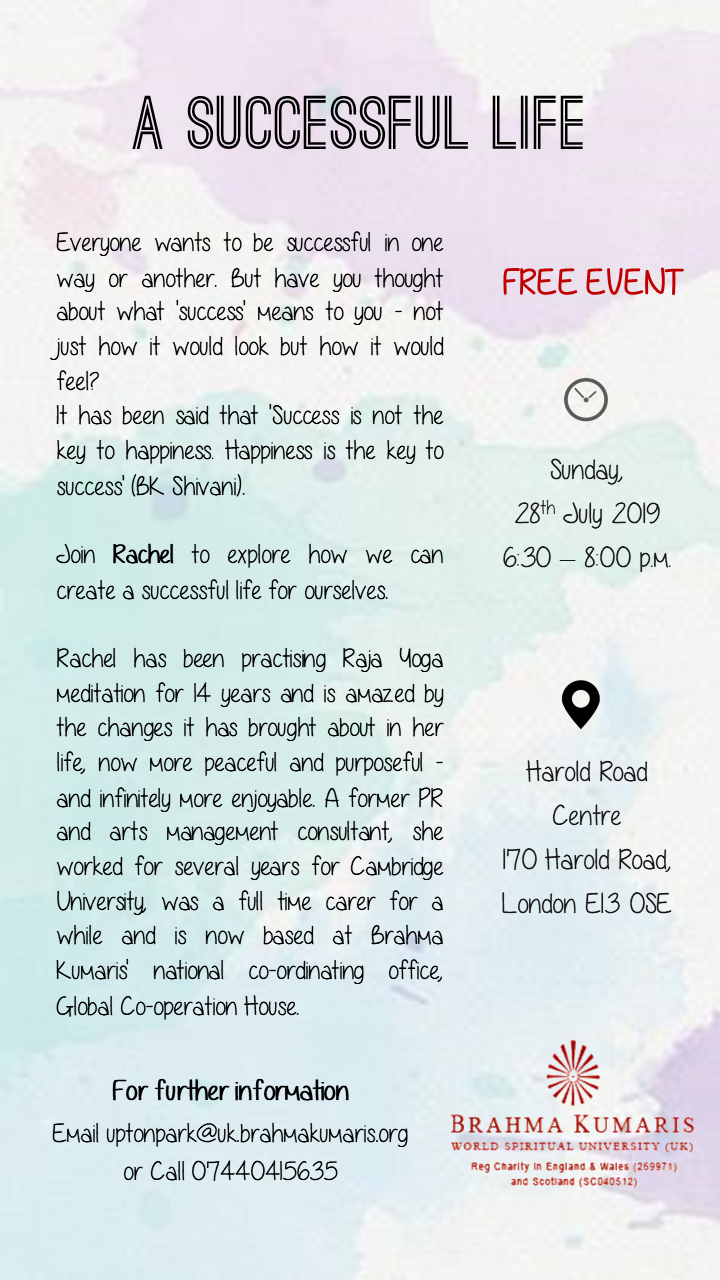 Date(s)
There are currently no planned dates.