Global Co-operation House ,
65-69 Pound Lane, Willesden Green,
London
NW10 2HH
Every day social conversation is very different from the active listening that is so essential for supporting someone in distress.
This evening's panel will explore various methods of listening to others and also how we might effectively listen to ourselves in ways that heal.
Supporting World Mental Health Day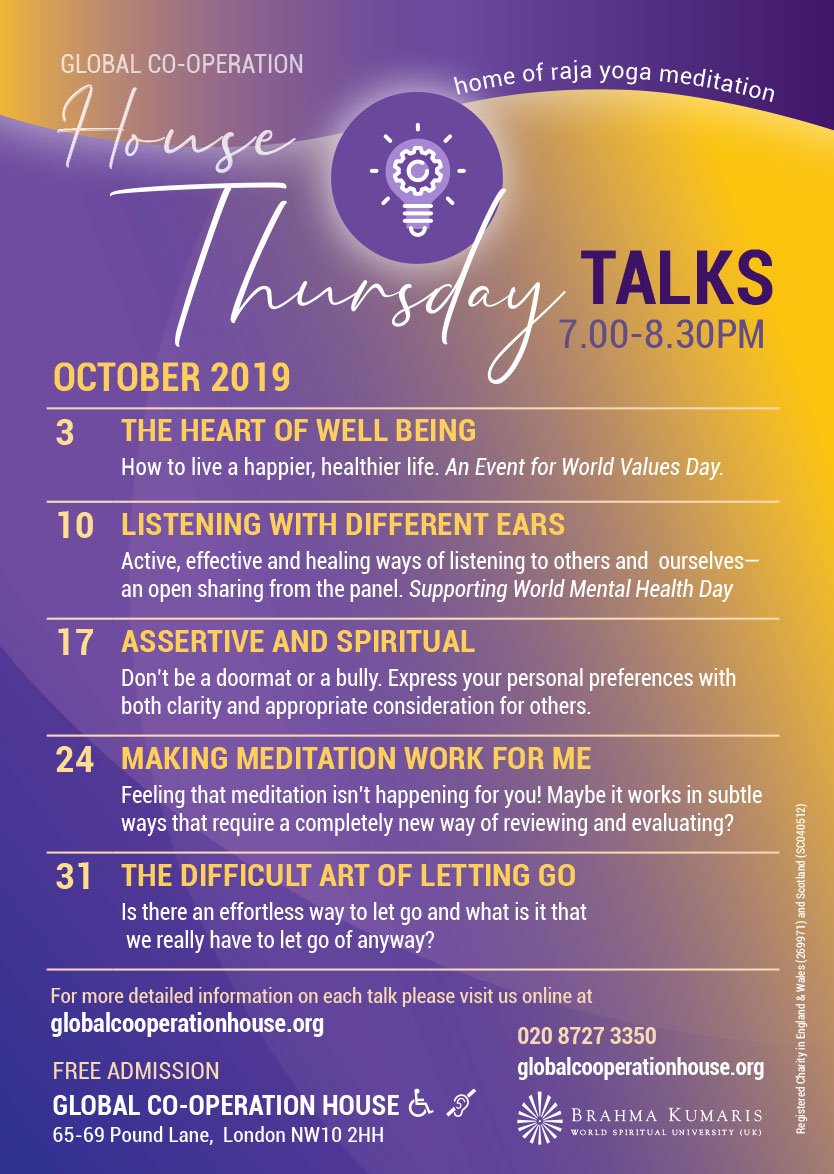 Date(s)
There are currently no planned dates.