Inner Space,
183 Dalry Road, Edinburgh,
Edinburgh
EH11 2EB
"In my teens and early twenties, I found myself in some extremely difficult positions. My options were limited but I completely transformed my life, to be where I am today.
How did I create this transformation? I changed my thinking and continue to apply those same techniques on a daily basis. I understand that the development of real potential takes time and effort but it is all worthwhile and so I am doing it." -
Neil Jordon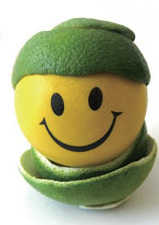 Neil is an entertaining speaker, who brings honesty and lightness to his talks. He speaks from the heart, and people take great benefit from spending time in his company. Neil began practicing Raja Yoga meditation in 2001 at the Brahma Kumaris InnerSpace in Chelmsford, Essex where he currently lives.
FREE Event
~ contributions welcomed
Location of
Venue
Brahma Kumaris World Spiritual University is a registered charity in Scotland No.SC040512
The Brahma Kumaris World Spiritual University (UK) teaches Raja Yoga as a way of experiencing peace of
mind and a positive approach to life.
Date(s)
There are currently no planned dates.