Lighthouse Retreat Centre,
99 Marine Parade
,
Worthing
By understanding and realising the connection between our karma and reincarnation offers us a chance to shape our own destiny. With this feeling of personal empowerment, we can give more importance to the way we live our life.
This is Part Two, but is a 'stand alone' presentation too, so no problem if you didn't see the first one.
To join this and the following one on the 9th April simply click on this link:-
Booking is not required.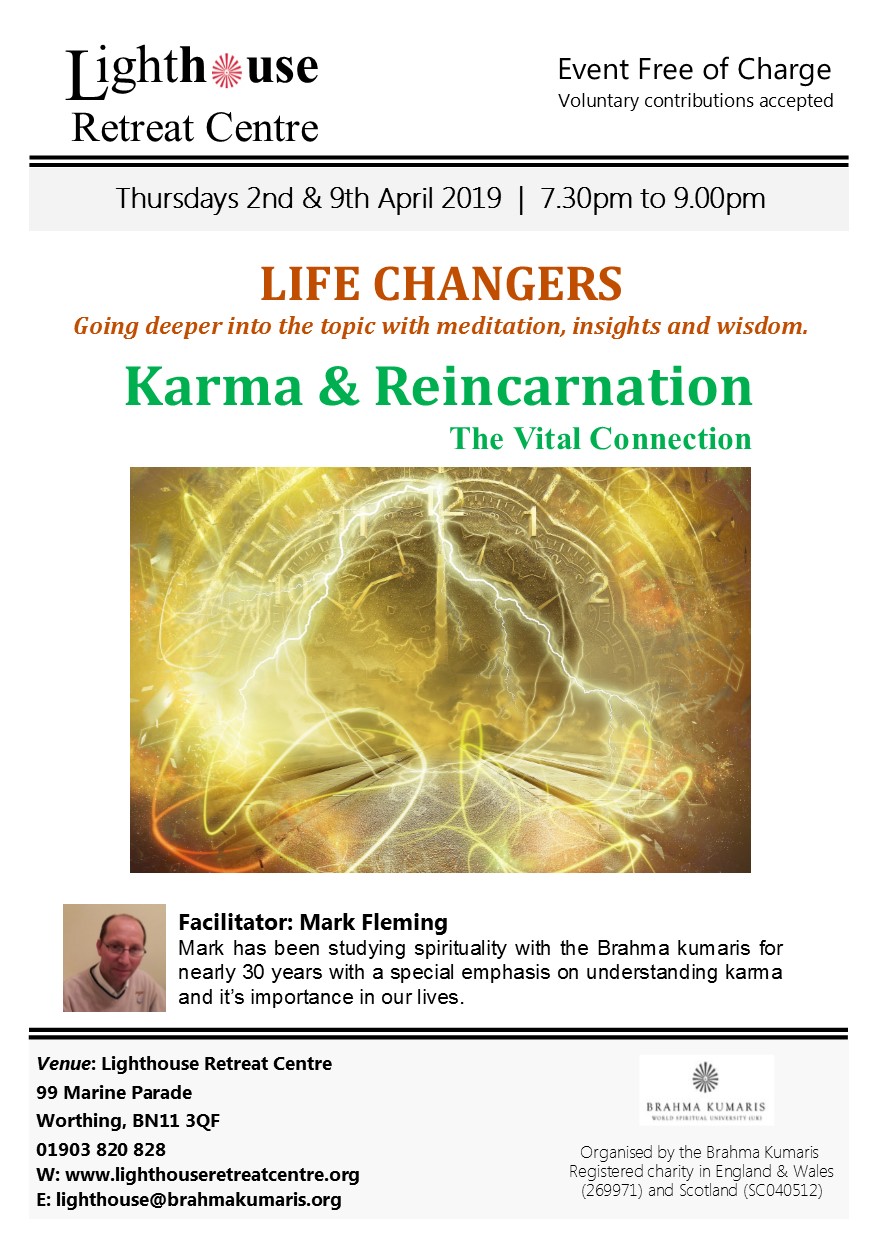 Date(s)
There are currently no planned dates.