Global Co-operation House ,
65-69 Pound Lane, Willesden Green,
London
NW10 2HH
A spiritual 'tour' of ancient India's renowned 12 Jyotirling
Plus Raja Yoga Exhibition and Meditation Tasters
To celebrate this auspicious moment in the Hindu calendar, we welcome you to a spiritual 'tour' of anicient India's renowned 12 Jyotirling.
Each year the Great Night of Shiva is celebrated to mark the opening of the third eye of spiritual vision. Spiritual wisdom and understanding leads to an experience of our innate self and God.
Tour and Activities:
Tour of replicas of 12 Jyotirling Darshan – Each one reminding us of our connection with the Supreme.
Raja Yoga Exhibition – Explaining how 'yoga for the mind' works
Meditation Taster Sessions – Be guided with meditation commentaries to experience peace and inner strength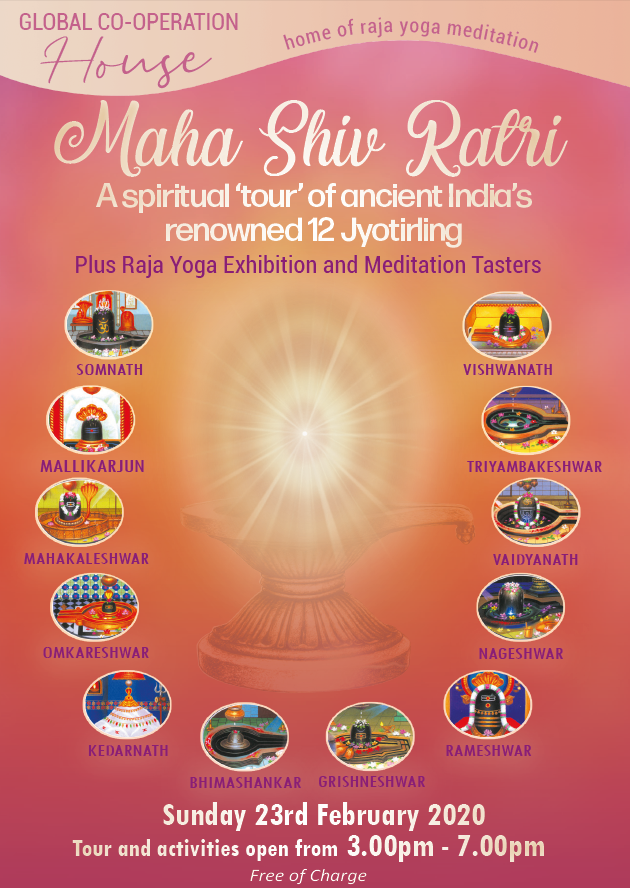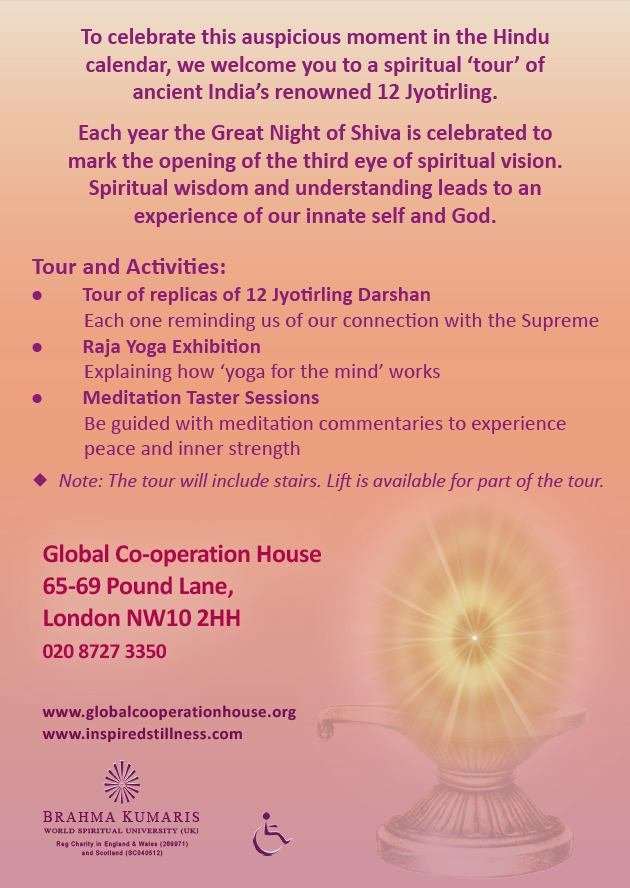 Date(s)
There are currently no planned dates.