A recipe for happiness:
Two heaped cups of patience
One heartful of love
Two handfuls of generosity
One headful of understanding and a dash of humour
Sprinkle with kindness, add plenty of faith and mix well.
Spread over a period of a lifetime and serve to everyone you meet.
A short talk with a chance to ask questions and ending with a meditation. Why NOT take a break and join us?

The host will connect you when the event starts. Please keep your microphone muted and camera off (bottom left of the live screen) so as not to distract the other participants. You can change your view by selecting the Speaker/Grid View options in the top right corner, or swiping the screen sideways on a smartphone or tablet.
>> CLICK HERE << TO STAY UPDATED AND JOIN OUR MAILING LIST.
All our events are offered free of charge - voluntary contributions are gratefully received.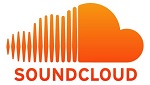 Date(s)
There are currently no planned dates.