Never believe anyone who says we cannot change.
Vision is one of the secrets of personal transformation. We are all artists; our mind is the arena of creation and vision is what we are constantly creating. What is your vision of yourself today – patient, relaxed, positive, or tense, tight, and negative? What do you prefer? So, be creative – what does patience look like, what are you doing that is different when you are patient, and you are expressing your power to … wait? Always start with vision not action.
A short talk with a chance to ask questions and ending with a meditation. Why NOT take a break and join us?

The host will connect you when the event starts. Please keep your microphone muted and camera off (bottom left of the live screen) so as not to distract the other participants. You can change your view by selecting the Speaker/Grid View options in the top right corner, or swiping the screen sideways on a smartphone or tablet.
>> CLICK HERE << TO STAY UPDATED AND JOIN OUR MAILING LIST.
All our events are offered free of charge - voluntary contributions are gratefully received.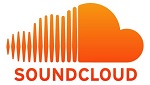 Date(s)
There are currently no planned dates.