Do you sometimes feel that you are empty inside - that you have no more energy to give? That all the warmth and lightness in your heart has been lost?
Rediscovering my higher self and tapping into the energy of the divine can be truly transformative. It is the method to experience the unconditional energy of pure love, peace and joy, without judgement or discrimination. Opening my mind and heart to the divine allows me to deepen my self-belief, to feel supported in my journey and to heal and recharge. I experience a pure acceptance of who I am, the way we are and any coldness or harshness in my heart naturally melts away.
A short talk with a chance to ask questions and ending with a meditation. Why NOT take a break and join us?

The host will connect you when the event starts. Please keep your microphone muted and camera off (bottom left of the live screen) so as not to distract the other participants. You can change your view by selecting the Speaker/Grid View options in the top right corner, or swiping the screen sideways on a smartphone or tablet.
>> CLICK HERE << TO STAY UPDATED AND JOIN OUR MAILING LIST.
All our events are offered free of charge - voluntary contributions are gratefully received.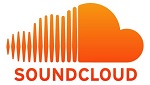 Date(s)
There are currently no planned dates.