National Co-ordinating Office

Global Cooperation House
National Co-ordinating office for Brahma Kumaris, UK. It acts as the Regional Office for the South of England and also the communications hub for national and international activities. 
65-69 Pound Lane
Willesden
London NW10 2HH
020 8727 3350
london@uk.brahmakumaris.org
globalcooperationhouse.org

Global Retreat Centre is nearing the close of its renovation and will be re-opening in 2022. Read more
Brahma Kumaris World Spiritual University (UK)
Nuneham Park
Nuneham Courtenay
Oxon OX44 9PG
Email: info@globalretreatcentre.org
globalretreatcentre.org 

You'll find Inner Spaces in several inner city neighbourhoods. You can take a course, hear a talk or a guided meditation, enjoy a workshop or simply have some quality time for yourself in the Quiet Room.
Inner Space
36 Shorts Gardens
Covent Garden
London WC2H 9AB
Tel: 020 7836 6688
innerspace.org.uk
Other Brahma Kumaris centres around the world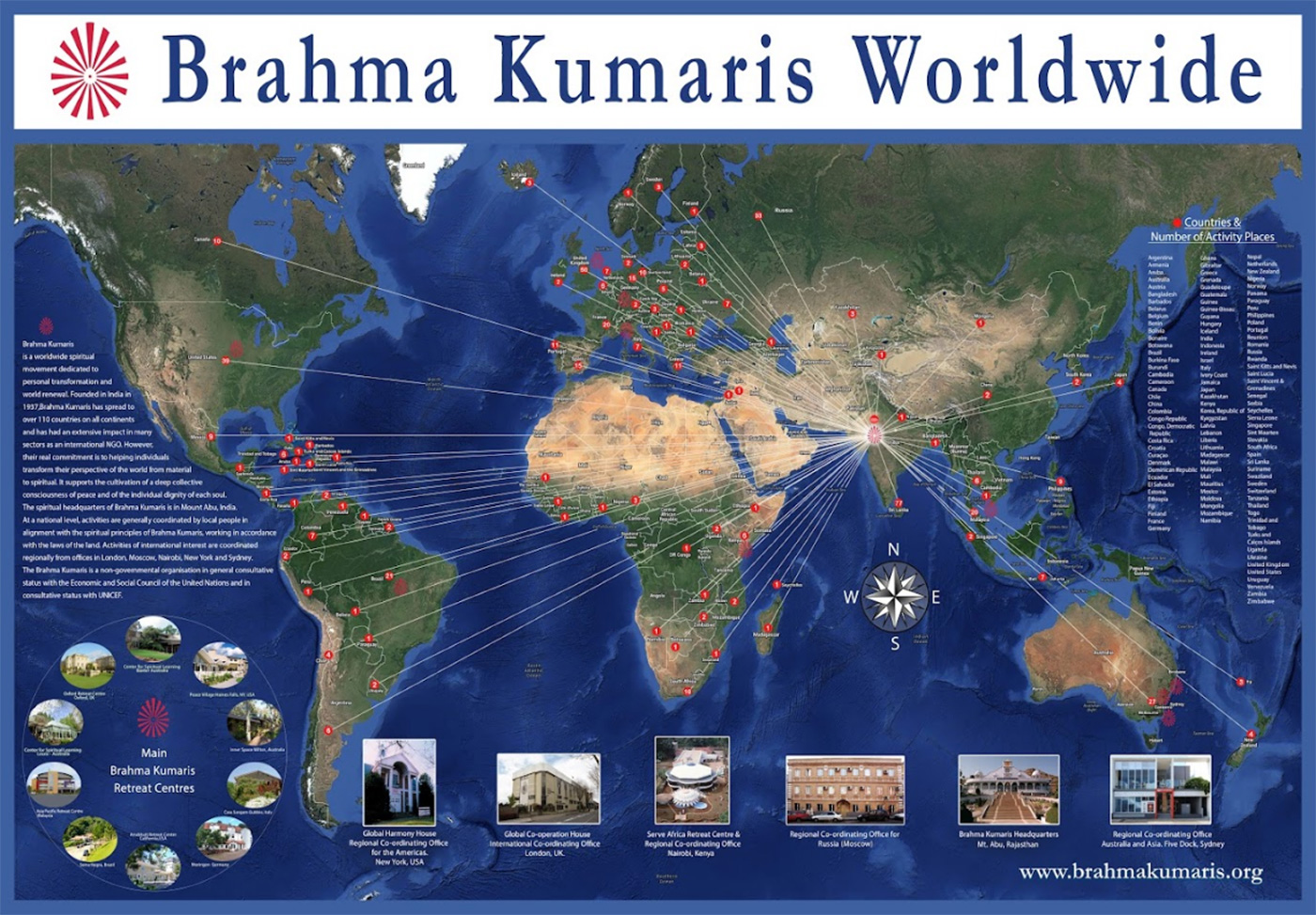 Brahma Kumaris is a worldwide spiritual movement dedicated to bringing about world change through personal change. Founded in India by Brahma Baba in 1937, Brahma Kumaris has spread to over 110 countries on all continents and has had an extensive impact in many sectors as an international NGO. However, their real commitment is to helping individuals transform their perspective of the world from material to spiritual. It supports the cultivation of a deep collective consciousness of peace and of the individual dignity of each soul. More