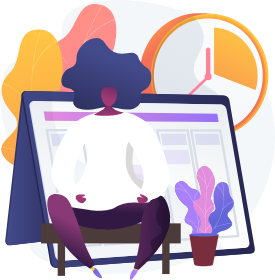 So often people often say they don't have time to meditate. It's been said: if we've got time to worry, we've got time to meditate!
The best times are first thing in the morning when we wake up – before we look at your phone or start doing something – and last thing at night before going to sleep. 
Anytime we feel worried, nervous, upset or undecided about something is a good time to put meditation into practice.
At mealtimes, when we are cooking, at the traffic lights or waiting for a bus, while the kettle is boiling or the computer is booting up – these are all times when we can meditate. It's a brilliant use of free time or unexpected delays to pause and re-energise ourselves.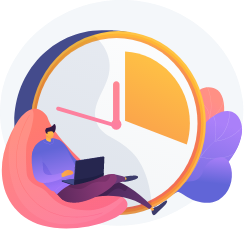 One minute's calm can make the next 59 minutes easier and more successful. Try just-a-minute and see for yourself
Pausing on the hour every hour or at regular times in the day is a great way to check and steer your thoughts in a positive direction. You can set up reminders and tools on your laptop, phone or watch to help you to stop and refresh. We call it 'traffic control' – calming the 'traffic' in your own mind.
Here are some apps to help you calm that traffic:
Who am I? | Centre the mind
Sending Good Wishes to Friends
I love the fact that I can be deeply at peace whenever I want and take a total break from my constant stream of thoughts about work, the world, people.
I love the feeling of lifting myself out of my constantly whizzing mind into a place that feels light and peaceful and connected to something greater than me. It just fills me up.
Wellness comes when I am gentle with myself and that reflects in all around me.
I'm learning to be me. It may sound silly, but I think I've spent quite a lot of my adult life pretending to be something different.
I've begun to realise what I'm doing to myself by the way I'm thinking. When I change my attitude to something, I feel totally different.
In the past, when illness came, my mind and feelings were completely taken over by the seemingly all-pervasive effects. Meditation has given me the ability to create a separation between the illness and myself and this I found was crucial in knowing how to handle and heal what was going on.
I realise it's important to pay attention to myself, to look after myself – otherwise how on earth can I look after anyone else?
I like that Raja Yoga helps me really see people, appreciate them for who they are inside. I just feel a lot more love and it's made me more content.
My blood pressure was too high just before an eye operation so I meditated for 5 minutes and to everyone's relief it came down and the operation could go ahead.
I am a lot more forgiving because of Raja Yoga. I would get easily upset. I can let it go and just get on with my life instead of being caught up in a washing machine of churned up emotions.
My experience has been a feeling of reassurance, that everything will be alright.