A Spiritual Detox
| Worthing
Jealousy...guilt...anger....sadness. Emotions pile up and drain or block our energy.
How can we replace these with positive feelings so that we feel better about our self and are more able to live in harmony with others?
Bill has been exploring meditation and self-development skills for over 30 years. He is an executive coach, facilitator and trainer in personal and leadership development. His purpose is to inspire people to strengthen and develop their potential, releasing their inner resources.
You are welcome to attend in house at 99 Marine Parade, Worthing, BN11 3QF
Or, to join online, simply click the following link which will take you to Zoom
All times are in UK timing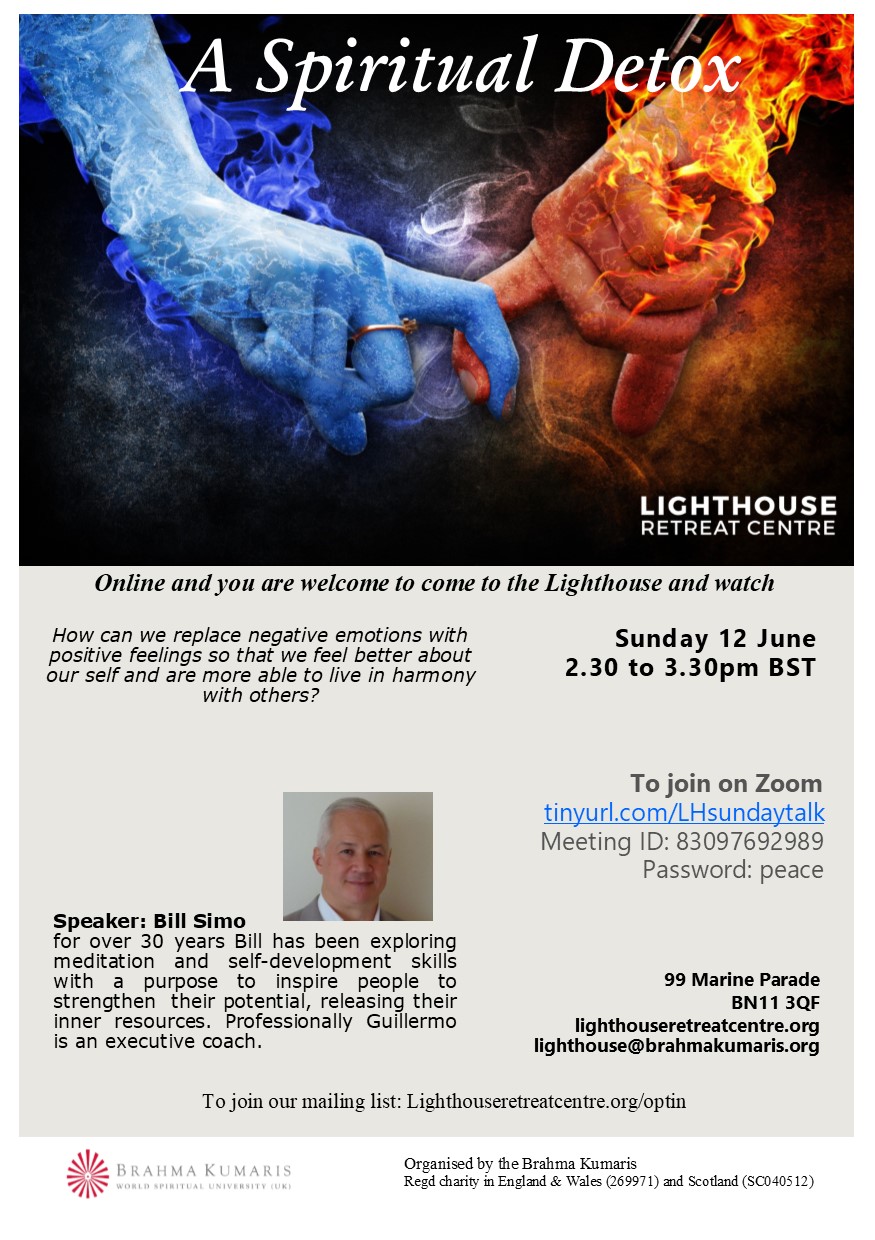 Click here to join webcast